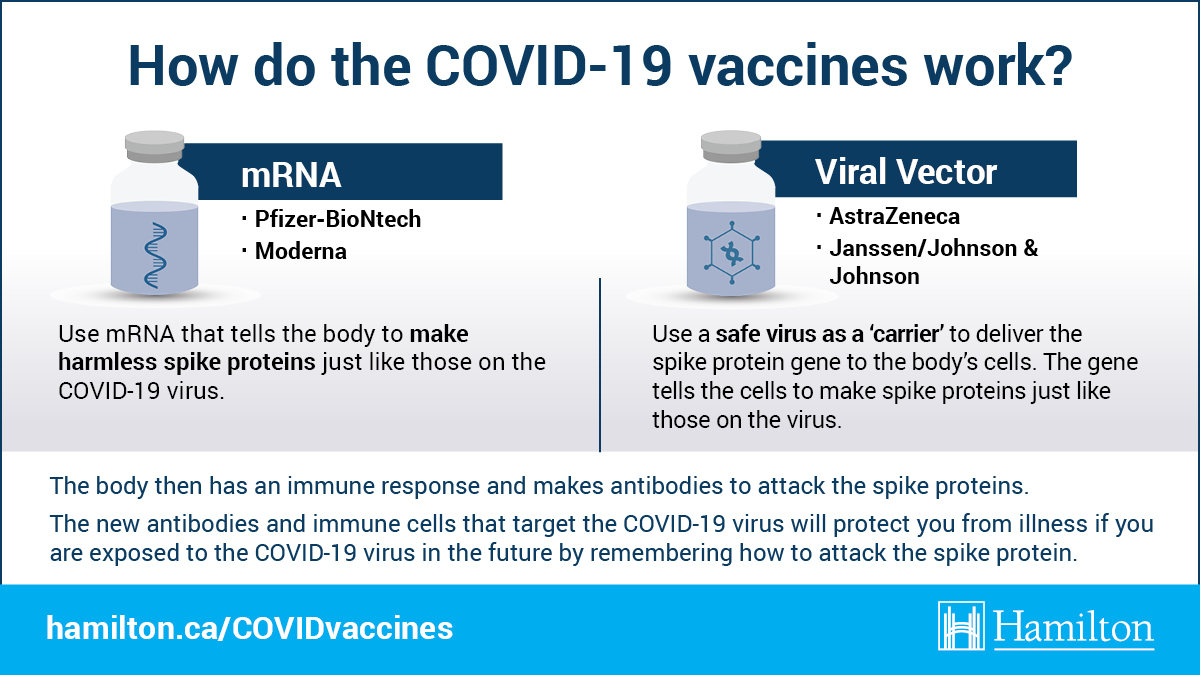 Click here for some key facts on COVID-19 Vaccines.
Information on COVID-19 vaccine clinics
Vaccination eligibility continues to evolve rapidly in Hamilton. Individuals and groups become eligible to book a vaccine appointment based on vaccine supply and provincial & local prioritization.
We recommend you check www.hamilton.ca/vaccinebooking for the latest information about who is eligible for a vaccine in Hamilton, as this information is updated several times per week. Individuals may be eligible for a vaccine currently based on their age, where they live in Hamilton (postal code area), their job or other criteria.
There are three mass vaccination clinics in Hamilton:
St. Joe's West 5th Vaccine Clinic, 100 West 5th St.
FirstOntario Centre Vaccine Clinic, 101 York Blvd.
Hamilton Health Sciences Vaccine Clinic, 293 Wellington St. N.
In addition, mobile pop-up clinics will take place in many neighbourhoods across the city, and some pharmacies offer vaccinations. Please check the website for mobile clinic locations, as these change often.
Information on vaccines
Find answers to questions about vaccines: https://www.hamilton.ca/coronavirus/covid-19-vaccine-frequently-asked-questions
Find vaccine resources for specific communities and vaccine resources in multiple languages: https://www.hamilton.ca/coronavirus/covid-19-vaccine-resources. Resources include fact sheets, videos and more to help people learn about COVID-19 vaccines.